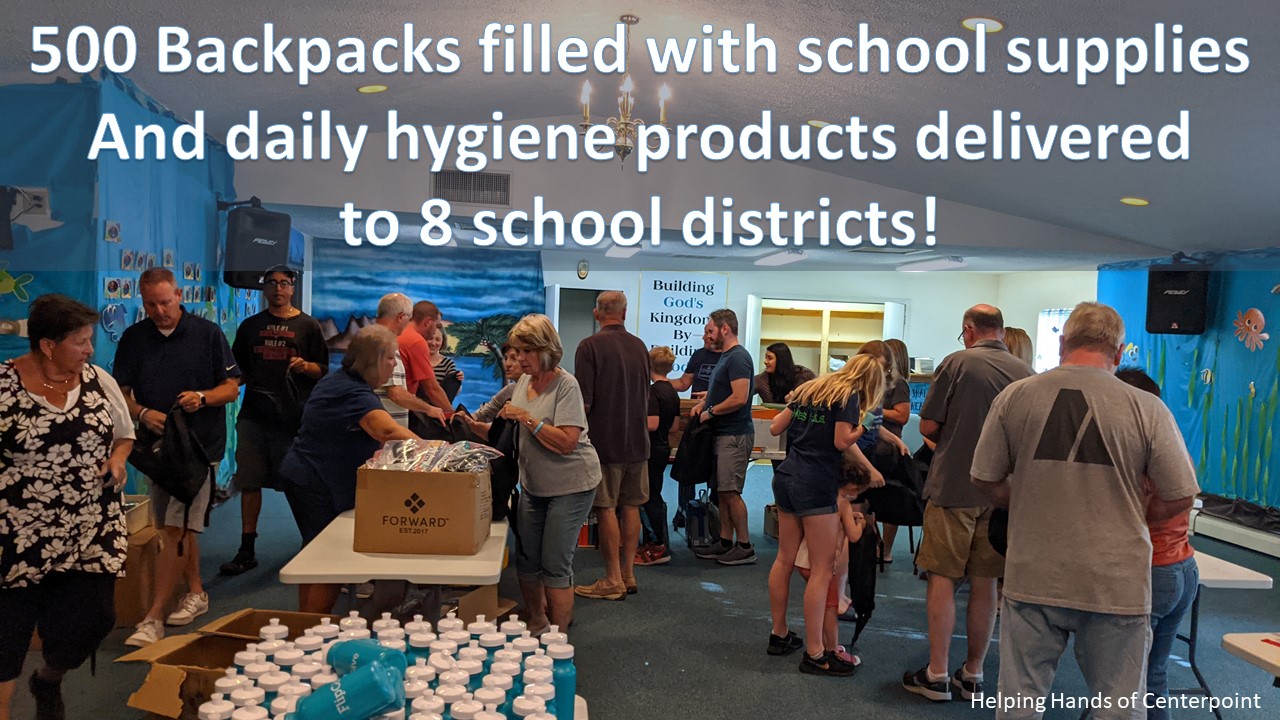 Helping Hands of Centerpoint
Join our mission to serve our community and share the love of Jesus by providing food, clothing, and daily hygiene products to those in need, especially children
In December we packed 10,000 meals for students who were food insecure during the Christmas break at school.
In August of 2022, we packed 500 backpacks with much-needed school supplies and hygiene products and delivered to eight school districts in Beaver County.
The children served through Helping Hands come from low-income households, span all heritages, and are from every background. Over 27% of the households in Beaver County, PA have an income of just over $26,000 annually.
Our mission is to follow God's Word. "…Whatever you did for one of the least of these brothers and sisters of mine, you do for me." Matt. 25:40