Senior Pastor: Dr. Steve Vesolich
DrSteveCenterpointCC@comcast.net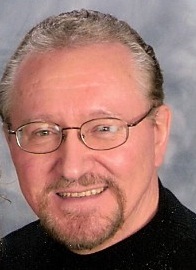 Pastor Steve is the founding pastor of Centerpoint Community Church. As the recipient of a full scholarship to Duquesne University, he received his Bachelor of Science in Education and taught high school history in the Center Area Schools. He also received his Pennsylvania Instructional Level II certificate in education and was working on a master's degree in counseling before receiving a call to the ministry. He received his master's degree in theology from TESM and his Doctor of Ministry degree from Ashland Theological Seminary. As an active member of the community, Steve has served on the Center Twp. School Board, the board of directors for Habitat for Humanity, as chaplain for Mother Teresa Hospice, and has spoken at various high schools. Steve is also certified to teach Evangelism Explosion, has led several mission trips out of the country, and several years ago was nominated to the Center Alumni Hall of Fame. He and his wife Stacie have two adult children who are married to Christians and have three grandchildren. All fervently serve the Lord and attend Centerpoint. Pastor Steve has three burning desires: to encourage genuine and authentic community among God's people, to give God's people a solid foundation by the faithful exposition of the Word of God, and to raise up a body of believers that have a passion and love for Jesus Christ that is strongly exhibited in a celebration of worship.
Assistant Pastor: Pastor Stephen Vesolich

Vesolich@Gmail.com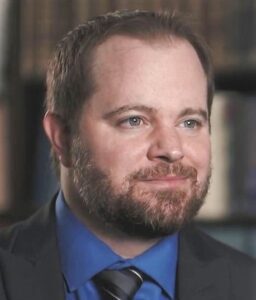 Stephen, the Assistant Pastor of Centerpoint Community Church, serves as the pastor of student ministries, as well as the minister of music. He graduated from Trinity School for Ministry in 2018 and received his Master's Degree of Religion with an emphasis on Christian History and Theology. Stephen completed his undergraduate work at Geneva College, earning a Bachelor of Science Degree in Education. While at Geneva, Stephen toured with New Song, and traveled to China where he gave his testimony in front of leaders of the communist party. He has participated in short term mission trips out of the country, and has led the youth of Centerpoint on a youth service endeavor to the Pittsburgh Project. Stephen previously worked as a manager at Beaver County Behavioral Health, helping those with intellectual disabilities find employment, safe living environments, and participate fully in the community. This work experience has prepared him to serve in the ministry by being able to serve those in need as well as to work with people of all backgrounds. Stephen also served as a camp counselor for inner-city children at Pine Valley for several years. As a musician, Stephen won Pittsburgh's Singer-Songwriter competition and has recorded two full-length albums. He continues to write praise and worship songs in order to glorify God. Stephen is happily married to Lisa Vesolich, who also loves to sing in the worship team, and is the proud father of one joyful daughter, Ella. Stephen looks forward to furthering the work of God at Centerpoint where he hopes to continue advancing the church's mission of "Building God's Kingdom by Building God's People."
Director of Christian Education: Susanne Morris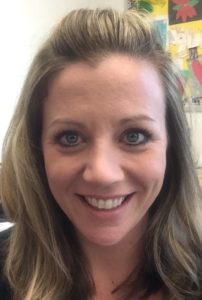 Susanne Morris serves as Director of Christian Education. She has taught in Central Valley School District for the past 14 years and currently teaches second grade at Center Grange Primary School. She has a bachelor's degree from Geneva College in Education and a Master's Degree from Geneva College in the teaching of reading. Susanne utilizes her educational background to develop and prepare curricula for Sunday School Classes and Children's Church at Centerpoint Community Church. Susanne is also in charge of the Little Lambs program at Centerpoint. Little Lambs is a family oriented group for children that meets once monthly throughout the winter months and on a weekly basis during the summer months. This program offers the children in the church, as well as the adults that attend, an opportunity to get to know one another through fellowship and learning about the Lord.
Matthew 19:14 Jesus said, "Let the little children come to me, and do not hinder them, for the kingdom of heaven belongs to such as these." She hopes that all of the children at Centerpoint can learn about and understand God's real and gracious love for them and that they will follow him always.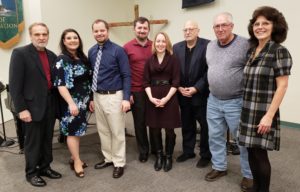 Worship Team
Come and worship the Lord with us. Worship is an active response to GOD in which we, as believers, declare His worth. At Centerpoint, our desire is to exalt, honor, and bless GOD through authentic, biblical worship that relies both upon the heart as well as the mind. We desire to raise up a body of believers that have a passion and love for Jesus Christ that is strongly exhibited in a celebration of worship. To bring glory to the risen Christ is our goal. Our worship is contemporary with a blend of tradition. Our worship team is extremely gifted in the musical arts, yet express their talents with a sense of purpose, reverence, and celebration.
Youth Group Leaders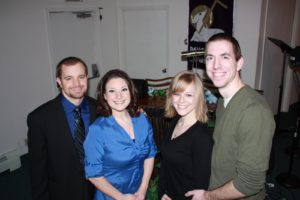 Stephen Vesolich, the Assistant Pastor of Centerpoint Community Church, serves as the pastor of student ministries, as well as the minister of music. Stephen has a long back ground in working with kids as a youth leader, camp counselor at Pine Valley and YGI, guitar teacher, and school teacher. He has participated in mission trips to Jamaica and China, and has helped lead the youth of Centerpoint on a week of service to the Pittsburgh Project.
Lisa Vesolich is so excited to help lead the Centerpoint Youth. Teaching dance since the age of twelve, she has enjoyed instructing children most of her life. Lisa has choreographed several musicals both at BCCS and Beaver Falls High School as well as helped to lead the Geneva College Musical Theater Camp. On a daily basis, she trains individuals with disabilities to hold jobs within the community. Lisa hopes to impart to Centerpoint's youth the message from Ecclesiastes 9:10, "Whatever your hand finds to do, do it with all your might."
Nate Langelli is a high school Social Studies teacher at Freedom Area School District. As a Pastor's son, Nate has been blessed to serve in the church for a very long time. He has helped lead Sunday School, Awana (Children's Bible program), and other various activities serving children and youth. He enjoys the occasional racquetball game and more importantly – he enjoys being able to serve the Lord. He looks forward to working more with the youth at Centerpoint and watching God grow our church as we seek after Him.
Amy Langelli has a passion for youth. She is a high school math teacher at South Side High School and loves working with youth on a daily basis. She and her husband (Nate) have two beautiful daughters, Lilyanne Grace and Rosalynn Joy, who not only keep them on their toes, but more importantly keep them thanking God for such a precious gifts. They desire to see Lily and Rosie grow up in the Lord and serve Him every day of their lives – and they hope to lead by example. During her teen years, Amy led a dance ministry in her church and a group of young girls called "God's Girls." She has served on a couple of mission trips and is very excited to serve in the middle school youth group as well! She desires to show the youth, through example, that it takes courage to be different from the world that surrounds them. I John 2:15-17
Tech Ministry Team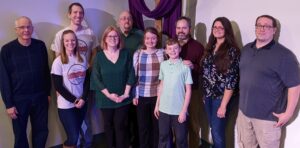 The Centerpoint tech ministry team is responsible for the smooth operation of all of the technical equipment at Centerpoint including streaming, sound, lighting, recording, audio playback, microphones, etc.